Dr. Peter Yune
Dr. Peter Yune, undergraduate at Queens and graduate of Dentistry at University of Western has been practising for 35 years, since 1985. He brings wealth of experience to all aspects of general dentistry. He believes in a healthy mind, a healthy body, healthy teeth! Patient care is utmost important to him and to achieve that beautiful personal smile. He loves to work along side his Dental Professional team that are like family to him. Outside his practice, he loves to spend his leisure time practicing yoga, playing golf and travelling.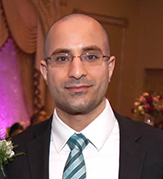 Dr. Shady Saleh
Dr. Saleh moved to Burlington in 2010 looking to develop a service-oriented, family friendly practice in beautiful Halton Region. He was welcomed with open arms to the Yune Dentistry team and is proud of the professional dental care they provide every day.
Dr. Saleh completed his Doctor of Dental Surgery (DDS) training at the University of Toronto. After graduating from dental school, he travelled to Baffin Island and Northern Ontario where he worked in small close-knit communities. Through this invaluable mentorship, he gained valuable clinical experiences and compassion which helped to lay the foundation of care he provides every day.
Dr. Saleh and his team have a wealth of experience and are proud of the high standard of care we provide.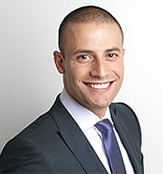 Dr. Rami El Sebai
Dr. Rami El Sebai obtained an Honours Bachelor of Science degree from McMaster University. He graduated Magna Cum Laude with a DMD degree from Boston University's prestigious Goldman School of Dental Medicine. Through his frequent participation in continuing education courses, he ensures that his patient always receive a high standard of care. He is trained and registered to provide IV conscious sedation or a combination of oral sedation and nitrous oxide for anxious patients undergoing dental treatment. Dr. Rami El Sebai's main focus is removal of impacted wisdom teeth, dental implants, surgical extractions, dentistry while you sleep (moderate conscious sedation-both oral sedation and IV sedation), bone grafting, and full mouth reconstruction. Dr. Rami El Sebai was successful in completing the American Dental Association's National Board of Dental Examinations, the Western Regional Examining Board (U.S.A) as well as the National Dental Examining Board of Canada.


Aeli Yune
Director of Operations


Barb
Office Manager


Jordan
Dental Treatment Coordinator


Janette
Dental Assistant


Sarah
Dental Assistant


Nicole
Lead Dental Hygienist


Kandace
Dental Hygienist


Mozhan
Dental Hygienist


Maria
Sterilization Technician & D.A.


Stephanie
Hygiene Coordinator